ACA Mobile Enrollment Tour a Success for Pennsylvanians
Pennsylvania Democrats made stops throughout Pennsylvania in an effort to make sure everyone has health insurance in 2019! Certified enrollment specialists were on site to help Pennsylvanians sign up for the Affordable Care Act (Obamacare) marketplace health insurance or Medicare.
TIME LEFT TO ENROLL IN ACA MARKETPLACE INSURANCE FOR 2019
As you've likely heard, there have been some changes to the ACA enrollment process this year. The most important changes include:
The open enrollment period is November 1 through December 15 (in the past, open enrollment ended January 31.)
Healthcare.gov will be down for maintenance for several hours nearly every Sunday during open enrollment. The website will go offline for 12 hours, from midnight until noon, every Sunday except Dec. 9, 2018.
Funding for open enrollment and consumer help has been reduced. That's why the PA Senate Democrats created this website – to help folks like you navigate the enrollment process and ensure Pennsylvanians are covered.
There is a concern that the shorter enrollment period and the reduced funding for open enrollment will decrease the number of people signing up for health insurance.  This year, the PA Insurance Dept. recorded an increase of 3.5% between enrollment from 2016 to 2017. We want to continue with this success. Please share this website with friends and family and direct them to Healthcare.gov to sign up for health insurance for 2019.
PA Health Access Network – 1-877-570-3642
Affordable Care Act Open Enrollment Resources
Which Medical Plans are the Best Choice for You?
The Plan Comparison Tool takes you through a few simple steps to find the right medical plan for someone like you. Find every medical plan available to you ON and OFF Exchange, compared on total estimated cost (not just premiums or deductibles) and more. Use the tool to find out if you can get help paying for coverage.
Consumers' CHECKBOOK makes it easy for you to compare and choose the right health insurance plan for you and your family.
When you are done reviewing this website, please go to HealthCare.gov or contact an insurance company directly to complete an application and select a plan.

PA Senate Democrats Outreach
ACA MOBILE ENROLLMENT TOUR 2018
ACA MOBILE ENROLLMENT TOUR 2017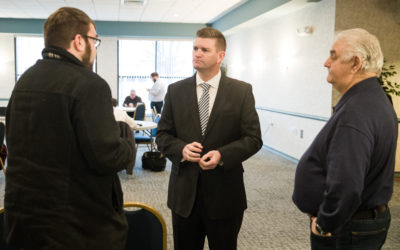 Nanticoke, December 5, 2017 —  State Senator John Yudichak (D-Luzerne/Carbon) joined the Pennsylvania Senate Democratic Caucus in hosting a healthcare enrollment session at the Luzerne County Community College's (LCCC's) Education Conference Center in Nanticoke. The...
read more